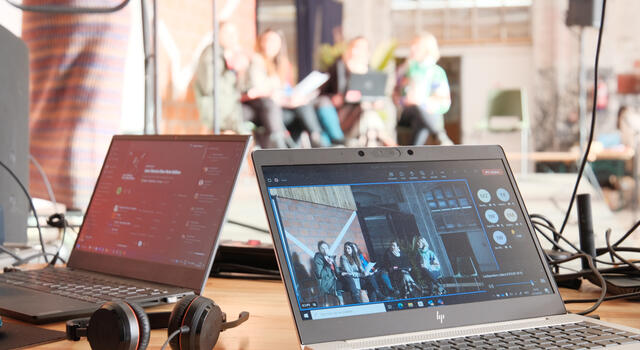 ECLIPS: UCLL presents research on child well-being
UCLL is conducting international research around child welfare from the European-funded ECLIPS project. On 6 December, the partners presented results on noticing and dealing with distress concerning the home situation in the daycare centre.
As a result, childcare workers learn to better recognise worrying signs in order to improve the well-being and health of families and daycare staff from their own role.
Childcare workers can have a huge impact on the health of the young child. They see the child and parents every day and are a first point of contact when it comes to the child's voice, especially when that child does not know a safe home.
Together with its partners from home and abroad, UCLL developed two guides, lots of visual material and a series of informative posters to support nurseries in noticing and dealing with distress.