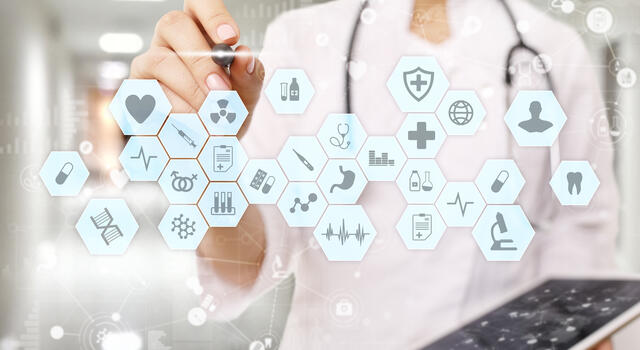 Centre of expertise Digital Solutions focuses the know-how on IT & Technology with the purpose of innovation-driven development in, for instance, the care sector, which is an important target group for this centre of expertise.
In addition to its broad technical background, this expertise unit specialises in the following lines of focus:
Behaviour-Driven Development: methods for incorporating customer requirements into the software development process from the start, so that the end product meets the customer's requirements and functionalities as well as possible. Contact: Elke Steegmans.
Data & AI (Machine Learning, Data Engineering, ...) & Internet of Everything (IoE): ranging from electronic data capture (including data acquisition) and filtering, to data/text mining (NLP included) and decision trees, to visualisation of the results so non-specialists can also easily interpret the data. The results obtained can also be added to IoE devices. Contact: Danny Volkaerts.
Technology Enhanced Care: not only telecare or telemedicine, but also specific electric or electronic design for the benefit of people with disabilities, or data/AI driven (health)care or VR/AR applications to support revalidation and training in (health)care. Contact: Ilse Vermeulen.
Technology Enhanced Learning: the development and/or application of supporting services like e-portfolios or teaching IT courses to people with disabilities or minorities. Contact: Sebastiaan Jans.
XPLab (VR / AR / Holography / Gamification): the application of this technology on domains such as (health)care, marketing, AI, and others. This line of focus is shared with the centre of expertise Smart Organisations. Contact: Dave Seré.
Every stage of a project/assignment carried out by this expertise unit incorporates the principle of user-centred design (participative design) to achieve the highest degree of satisfaction and acceptance with the work done.
Services, contract research and custom-made trainings are possible.