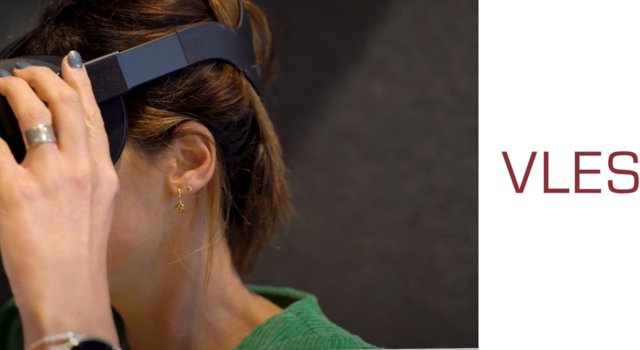 VR-tool suicide prevention
Meet our VR tool for suicide prevention. It has been developed in our centre of expertise Health Innovation, which brought healthcare knowledge to the table, and our XP Lab, which provided the digital technology. Together with the VLESP, Flemish Expertise Centre for Suicide Prevention, we are presenting the prototype of the VR application.   
This tool makes it possible to learn about a sensitive topic in an accessible and safe way. The expertise can easily be used for a wide range of tools for VR learning and opens the door to different applications tailored to your own situation. Advantages of this way of learning:
Custom setup: low staff cost to train large groups of people
Uniform learning experience: everyone hears and sees the same information
Learning tailored to your organisation, with specific images and information applicable to your needs
 
Would you like to know more about the possibilities of virtual learning or are you interested in customisation for your own organisation, company or school? Get in touch with Health Innovation !