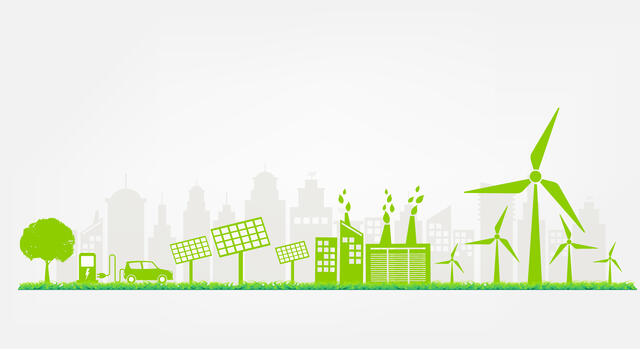 Case: ASTMAPPING
Almost every week there are reports in newspapers, magazines and on the internet about air pollution, which is the most important environment-related health risk in Europe. Recent World Health Organisation (WHO) estimates suggest that air pollution is responsible for up to 80% of premature deaths, lung disease and lung cancer.
University Colleges UC Leuven-Limburg and its research groups contribute to the development of sustainable solutions for our planet. For example, the centre of expertise 'Sustainable Resources' investigates, among other things, the impact of the environment and its climate changes on human health. However, in order to develop good strategies for remediation, it is crucial to be able to properly estimate the level of air pollution at all times.
Via fixed and mobile analysers, components such as carbon dioxide (CO2), ozone (O3), nitrogen oxides (NOx), sulphur oxides (SOx), volatile organic compounds (VOC), particulate matter (PM), soot (black carbon)... can be analysed down to parts per billion (ppb) level in the air. The problem with this is that these measuring installations are often expensive, large and inflexible to use. In total there are some 112 fixed measuring stations in Belgium, the majority of which are located in Flanders. These stations are managed by the Vlaamse Milieu Maatschappij (VMM) and measure PM2.5; PM10, O3 and NO2 values in the air, but not every station measures each of these 4 parameters. Based on the data from these measuring stations, a mathematical interpolation technique is currently used to create a spatial image of the air quality in Flanders.
UCLL Research & Expertise is eager to provide businesses, organizations and public authorities with the necessary expertise.
Large scale research / contract research
Project based research assignments: we are open to any challenge. Large-scale projects are often
subsidy projects in cooperation with diverse partners in Belgium and abroad. Contract research
commissioned by an organization with a fixed budget is also a possibility.
Tailor-made solutions to real-life problems
Prospection of funding opportunities in order to finance your project.
Student participation
More Moving Minds needed? Through student projects, internships or bachelor projects, our students can be part of your ambitions.
Expertise = our service to you
Did you know you can always seek our advice on a wide variety of topics? During a hands-on intake, we explore expectations and opportunities.