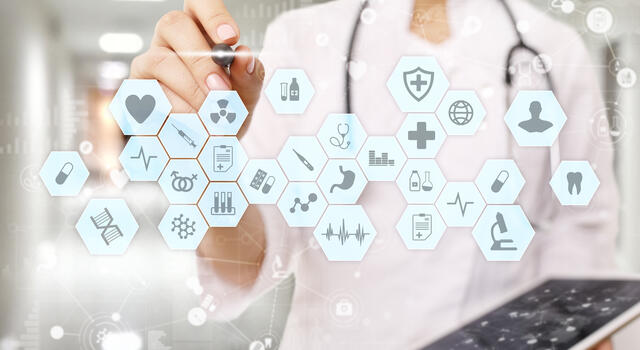 CASE: AB INBEV
 
Which question or problem was answered?
ABI's HR department wanted to explore the possibilities of a VR app for recruitment and on-boarding. They were particularly attracted by the high impact of this new technology: in a VR experience, 70% of the content offered is remembered, compared to 30% when it is simply shown, and a mere 10% in oral transfer. Moreover, letting users of a VR app take the initiative to experience what the company has to offer leads to more engagement. Instead of a passive message, the company can thus give new and future employees a complete brand experience. Because this is an innovative application, with an emerging technology, ABI opted for a pilot project in the form of a POC: 'the proof of the pudding is in the tasting'. An additional challenge for the project was that also the 360 content for the app still had to be fully developed. A multidisciplinary approach was therefore recommended.
How did UCLL tackle this?
In order to achieve this goal, a team of students from different training programs (Applied Computer Science and Business Management, direction Marketing) was put to work for one semester under the guidance of lecturers/researchers of Computer Science and Marketing. The two computer scientists did this in the form of an internship. The group of marketing students worked on the assignment as a case within the choice direction 'Multimedia'. The relatively large team, the mix of two totally different student groups (IT professionals & marketeers), but also the large cultural difference, (the international business context of the Belgian beer giant vs. a college campus with students), required extra attention and support from UCLL for the communication between all parties. An unforeseen complication came from the suppliers, i.e. unavailability, long delivery times, upgrades... of hardware (heavy laptops & VR glasses). This is a side effect of developing in the latest technology. But despite all this complexity, the project was completed on time by the summer holidays of 2019. Not just any POC was delivered, but a working POC, with VR tours of a number of ABI breweries in the Benelux, a real 'Brew game', and a (basic) Content Management System so that ABI itself could add further content.
And what was the impact of UCLL's intervention? 
ABI itself expressed the added value of the cooperation with UCLL as follows:
"Cooperation with UCLL which has a strong technical department Students developers internships to built VR App and support video shootings and 3D modelling Solutions invested in VR hardware.
Responsible for the project at ABI:
Michael Codd,
Michael.Codd@AB-Inbev.com
UCLL Research & Expertise is eager to provide businesses, organizations and public authorities with the necessary expertise.
Large scale research / contract research
Project based research assignments: we are open to any challenge. Large-scale projects are often
subsidy projects in cooperation with diverse partners in Belgium and abroad. Contract research
commissioned by an organization with a fixed budget is also a possibility.
Tailor-made solutions to real-life problems
Prospection of funding opportunities in order to finance your project.
Student participation
More Moving Minds needed? Through student projects, internships or bachelor projects, our students can be part of your ambitions.
Expertise = our service to you
Did you know you can always seek our advice on a wide variety of topics? During a hands-on intake, we explore expectations and opportunities.