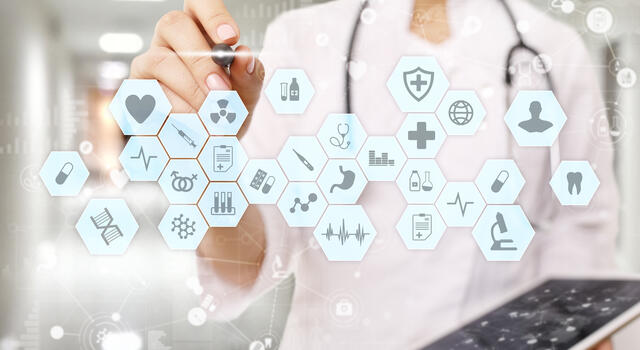 CASE: AB INBEV
 
Which question or problem was answered?
ABI's HR department wanted to explore the possibilities of a VR app for recruitment and on-boarding. They were particularly attracted by the high impact of this new technology: in a VR experience, 70% of the content offered is remembered, compared to 30% when it is simply shown, and a mere 10% in oral transfer. Moreover, letting users of a VR app take the initiative to experience what the company has to offer leads to more engagement. Instead of a passive message, the company can thus give new and future employees a complete brand experience. Because this is an innovative application, with an emerging technology, ABI opted for a pilot project in the form of a POC: 'the proof of the pudding is in the tasting'. An additional challenge for the project was that also the 360 content for the app still had to be fully developed. A multidisciplinary approach was therefore recommended.
How did UCLL tackle this?
In order to achieve this goal, a team of students from different training programs (Applied Computer Science and Business Management, direction Marketing) was put to work for one semester under the guidance of lecturers/researchers of Computer Science and Marketing. The two computer scientists did this in the form of an internship. The group of marketing students worked on the assignment as a case within the choice direction 'Multimedia'. The relatively large team, the mix of two totally different student groups (IT professionals & marketeers), but also the large cultural difference, (the international business context of the Belgian beer giant vs. a college campus with students), required extra attention and support from UCLL for the communication between all parties. An unforeseen complication came from the suppliers, i.e. unavailability, long delivery times, upgrades... of hardware (heavy laptops & VR glasses). This is a side effect of developing in the latest technology. But despite all this complexity, the project was completed on time by the summer holidays of 2019. Not just any POC was delivered, but a working POC, with VR tours of a number of ABI breweries in the Benelux, a real 'Brew game', and a (basic) Content Management System so that ABI itself could add further content.
And what was the impact of UCLL's intervention? 
ABI itself expressed the added value of the cooperation with UCLL as follows:
"Cooperation with UCLL which has a strong technical department Students developers internships to built VR App and support video shootings and 3D modelling Solutions invested in VR hardware.
Responsible for the project at ABI:
Michael Codd,
Michael.Codd@AB-Inbev.com
UCLL Research & Expertise is eager to provide businesses, organizations and public authorities with the necessary expertise.
Large scale research / contract research
Project based research assignments: we are open to any challenge. Large-scale projects are often
subsidy projects in cooperation with diverse partners in Belgium and abroad. Contract research
commissioned by an organization with a fixed budget is also a possibility.
Tailor-made solutions to real-life problems
Prospection of funding opportunities in order to finance your project.
Student participation
More Moving Minds needed? Through student projects, internships or bachelor projects, our students can be part of your ambitions.
Expertise = our service to you
Did you know you can always seek our advice on a wide variety of topics? During a hands-on intake, we explore expectations and opportunities.
Maak kennis met het dienstverleningsaanbod van Digital Solutions
Case: AB Inbev
 
Welke vraag of probleemstelling werd beantwoord?
De HR afdeling van ABI wilde de mogelijkheden onderzoeken van een VR-app voor recruitment en on-boarding. Ze waren vooral aangetrokken door de hoge impact van deze nieuwe technologie: bij een VR-experience wordt 70% van de aangeboden content onthouden, t.o.v. 30% wanneer die gewoon getoond wordt, en een luttele 10% bij mondelinge overdracht. Gebruikers van een VR-app zelf het initiatief laten nemen om te ervaren wat het bedrijf te bieden heeft, leidt bovendien tot meer engagement. In de plaats van een passieve boodschap, kan het bedrijf aldus nieuwe en toekomstige medewerkers een complete 'brand experience' meegeven. Omdat het om een innovatieve toepassing gaat, met een opkomende technologie, koos ABI voor een pilootproject in de vorm van een POC: 'the proof of the pudding is in the tasting'. Een bijkomende uitdaging voor het project was dat ook de 360 content voor de app nog volledig ontwikkeld moest worden. Een multidisciplinaire aanpak was dus aangewezen.
Op welke wijze heeft UCLL dit aangepakt?
Om dit doel te bereiken, werd een team van studenten van verschillende opleidingen (Toegepaste Informatica en Bedrijfsmanagement, richting Marketing) onder begeleiding van lectoren/onderzoekers van Informatica en Marketing gedurende één semester aan het werk gezet. De twee informatici deden dit in de vorm van een stage. De groep marketing studenten werkten aan de opdracht als case binnen de keuzerichting 'Multimedia'. Het relatief grote team, de mix van twee totaal verschillende studentengroepen (IT-ers & marketeers), maar ook het grote cultuurverschil, (de internationale bedrijfscontext van de Belgische biergigant vs. een hogeschoolcampus met studenten), vereisten van de UCLL extra aandacht en ondersteuning voor de communicatie tussen alle partijen. Een onvoorziene complicatie kwam uit de hoek van de leveranciers, nl. onbeschikbaarheid, lange levertijden, upgrades… van hardware (zware laptops & VR-brillen). Dat is een bijeffect van het ontwikkelen in de nieuwste technologie. Maar niettegenstaande al deze complexiteit geraakte het project op tijd klaar tegen de zomervakantie van 2019. Niet zomaar een POC werd opgeleverd, maar een werkende POC, met VR tours van een aantal ABI-brouwerijen uit de Benelux, een heuse 'Brew game', en een (elementair) Content Management System zodat ABI zelf verdere inhoud kon toevoegen.
En wat was de impact van de interventie van UCLL? 
ABI verwoordde zelf de toegevoegde waarde van de samenwerking met UCLL als volgt:
"Cooperation with UCLL which has a strong technical department Students developers internships to built VR App and support video shootings and 3D modelling Solutions invested in VR hardware."
Verantwoordelijke voor het project bij ABI:
Michael Codd,
Michael.Codd@AB-Inbev.com

Er zijn heel wat manieren waarop je met ons in zee kan gaan. Als UCLL Research & Expertise stellen we onze expertise immers graag ter beschikking van bedrijven, organisaties en overheden.
Op grote schaal en/of contractueel
Onderzoeken groot of klein; we gaan de uitdaging altijd aan. Veelal zijn de grootschalige projecten subsidieprojecten in samenwerking met diverse partners uit binnen- en buitenland. In opdracht van een organisatie, binnen een duidelijke scope en met een vooropgesteld budget is ook contractonderzoek mogelijk.
Maatwerk als maatstaf
Samen gaan we op zoek naar financieringsmogelijkheden voor je project.
Ook onze studenten doen mee
Méér Moving Minds nodig? Via studentenprojecten, tijdens stages of binnen het kader van een bachelorproef kunnen we onze studenten aanspreken om deel uit te maken van jouw ambities.
Expertise = onze service aan jou
Wist je dat je steeds ons advies kan inwinnen over een brede waaier aan onderwerpen? In een eerste gesprek detailleren we samen we de verwachtingen én bespreken we de de mogelijke verdere stappen.
BLIKOPENER
Met financiële steun van het Vlaams Agentschap Ondernemen en Innoveren (VLAIO) kan UCLL Research & Expertise u gratis aanbieden:
Ondersteuning bij de analyse van uw vraag of probleem
Eerstelijnsadvies
Verwijzen naar de geschikte partijen die u een oplossing kunnen bieden; het volledige netwerk van Vlaamse hogescholen staat voor u klaar!
Raadpleeg de website www.blikopener.vlaanderen